---
Home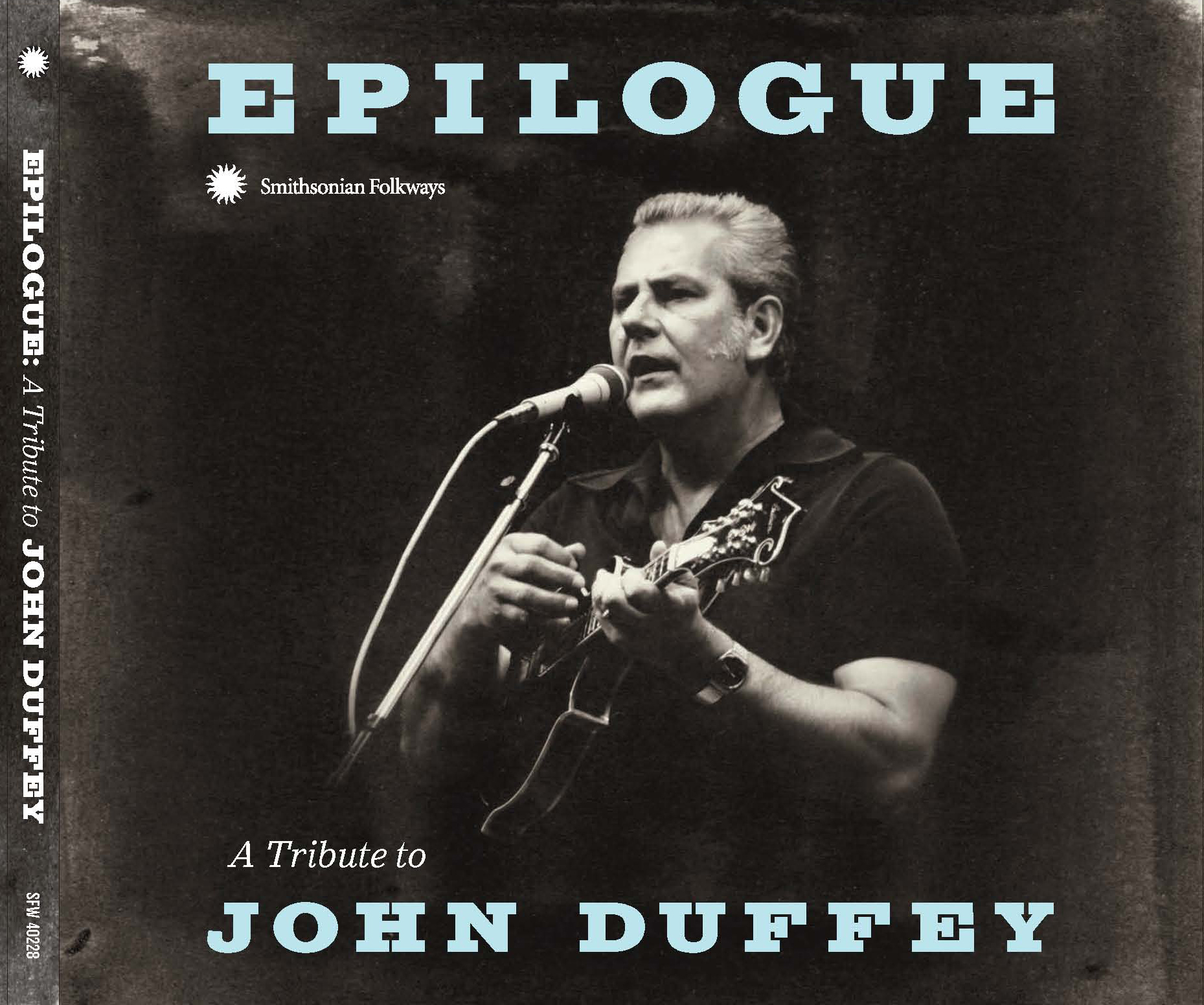 A winner of 2019 IBMA Liner Notes Award - 40 page liner notes can be downloaded for free from Smithsonian Folkways website.

Excerpts from Akira's liner notes.
In the mid-1960s when I was learning to play mandolin in Japan, one artist really stood out for me -- John Duffey of the Country Gentlemen. He had an amazing tenor voice and unique style of mandolin playing. I tried to copy his breaks note for note -- he was my idol.

In 1970 an owner of Rebel Records, Dick Freeland, and his family came to Japan for a vacation, and after listening to my band, Bluegrass 45, he invited us to tour the States and record for his label. It's hard to believe but in June of 1971, five Japanese boys were jamming with John Duffey in Dick's living room in Hyattsville, Maryland. I'm sure we impressed John because we could play any song he had recorded, even though our English was not so good. From that night on, John took me under his wing, and he even produced Bluegrass 45's album "Caravan" in September that year. I used to see his new group, the Seldom Scene, every week at either the Red Fox Inn in Bethesda, Maryland, or the Birchmere in Arlington, Virginia. I accompanied the Scene to Japan as a road manager, soundman, roadie, translator, and tour guide in 1985 and 1991....
"Epilogue: a Tribute to John Duffey" is available through:
Amazon, Apple Music, Smithsonian Folkways
*********************************
CD Review
Best bluegrass album in a decade -- maybe longer. Perfect from first note to last. Don't miss this one!
-- Fred Bartenstein
This project is truly a wonderful tribute to John Duffey whose influence on bluegrass music will be felt for years to come.
-- Bill Foster (Bluegrass Unlimited)
This masterful collection, a labor of love for co-producer and Duffey protégé Akira Otsuka, will give those stories, and Duffey's music, extended life.
-- David Morris (Bluegrass Today)
This CD treats listeners to 16-tracks + one bonus track of modern bluegrass that is cohesive, maintains a generous dose of vitality and its essence of good music. Did I say it had lots of gasoline poured on their fiery musical notes? Well, it does.
-- John Apice (No Depression)
With 50+ musicians paying tribute to one of the most colorful characters in the history of Bluegrass Music, how can you go wrong?
-- Amy Orlomoski (WHUS Bluegrass Café)
*********************************